The ladies at Mayhem and Moxie are doing quite the birthday giveaway.  One of the ways to enter is to share your own story.  Here's mine…
Cake decorating is something that I have always enjoyed but never really embraced.  Below are the two best cakes that I have done and the two I'm the most proud of.
The first one was all about fun to create.  It was my daughter's 2nd birthday party and she just wanted a princess party.  It was the best party I have thrown.  It was a lot of work but totally worth it.  I wish I had more time now to put as much effort in to parties as I did when I worked from home.
The cake design came from Family Fun – I wish I could take the credit for it.  As you can tell, I'm not real handy with the can of frosting.   I'm not a perfectionist.
For the party I made invitations, again from Family Fun, that were princess shoes covered with glitter.  During the party we decorated crowns with jewels and glitter.  I loved that there wasn't an adult complaining about gluing and decorating their crowns.  Every one of the adults even posed for a picture with their crown on.  The cake was just a box cake (I'm not much at the baking from scratch – although I wish I were) but everyone liked it.
After the party, I sent thank you cards that had a picture of her with her cake in her princess dress.  The cards were shaped like a princess cone hat.  I have to say, I can't take credit for the crowns or the thank you cards either. Oriental Trading is awesome for crafts and party favors – especially on a budget.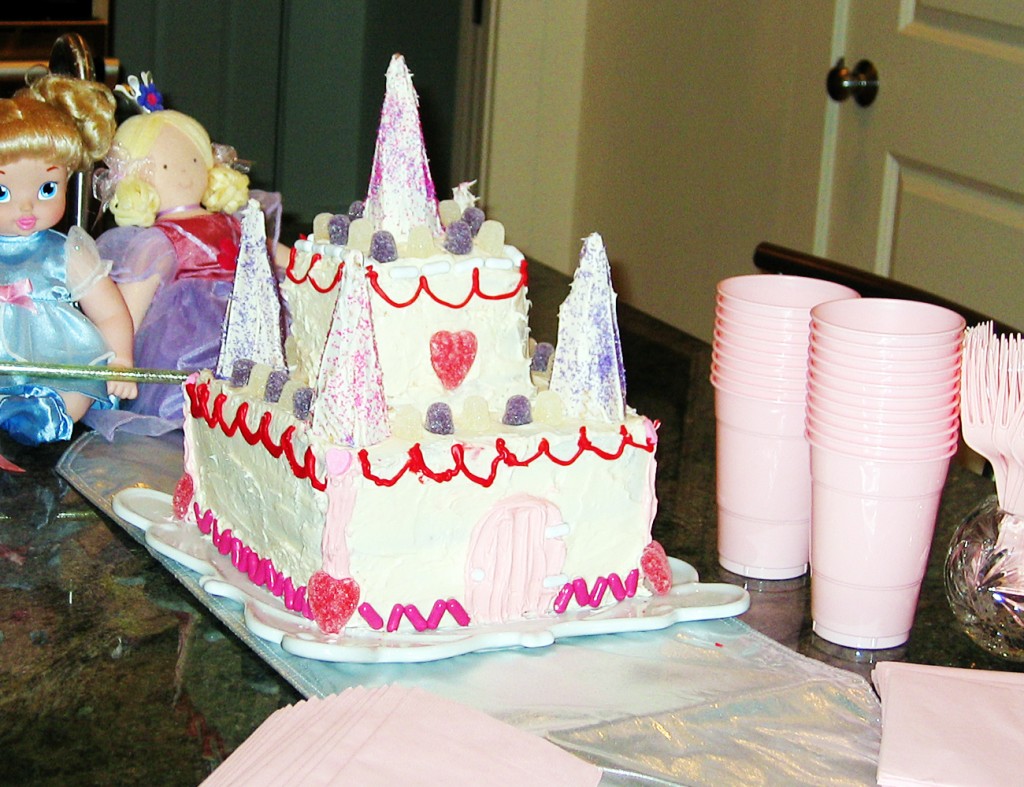 The cake wreck story is all tied to the picture below.  Ivy wanted a Teddy Bear party.  I purchased one of those really great "Build-a-Bear" pans that Williams-Sonoma used to carry.  It was one of those kinds that took two halves and then you glue them together with frosting.  There was even a princess fondant kit that I bought to go with it.  I made the cake and followed the directions perfectly.  I was so excited about it.  As I took it out of the oven, the pan slipped out of my hand.  It crashed to the ground and crumbled into a million little pieces.
I still had time to try it again.  So I cleaned out the pan and started over again.  I watched it carefully and made sure I held it with both gloved hands when I took it from the oven.  But guess what?  It didn't come out of the pan so smoothly.  There were huge chunks missing and there was no way it would stand up with the frosting.
So I ended up making a sheet cake and decorated it with the picture off the box.  It ended up okay but definitely NOT what I was hoping for.
The really cool cake pan still sits in my pantry with the fondant right next to it waiting for another special occasion.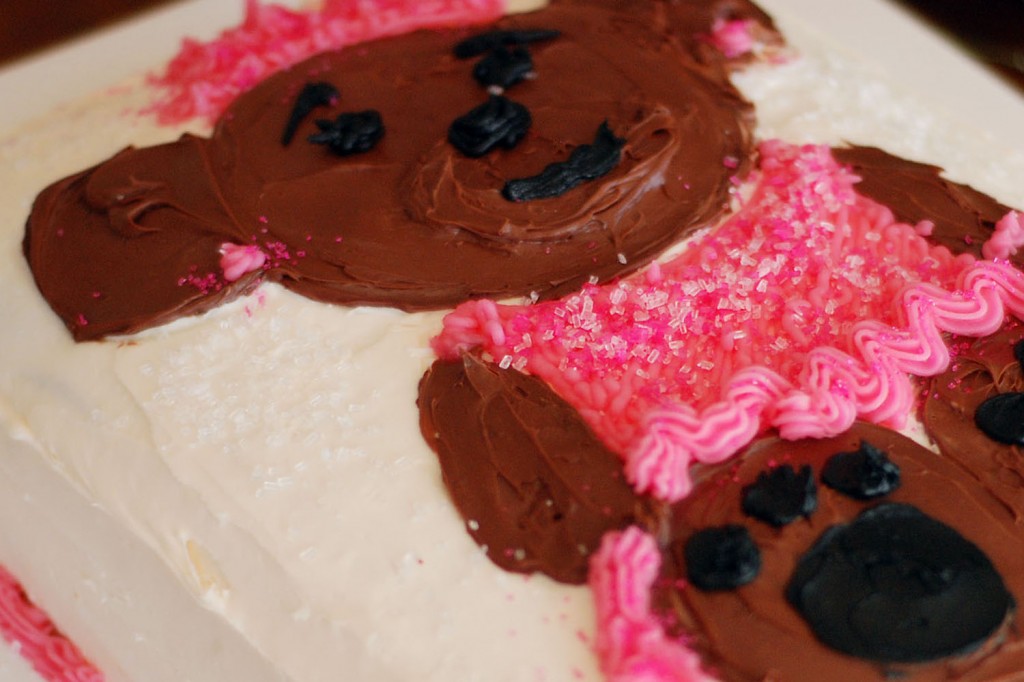 Well, those are my stories about the best party I've thrown and my cake wreck.
If you are interested in entering the big birthday give-away, it ends Friday at 4 PM.  Click on the link below and see the other stories people have shared.