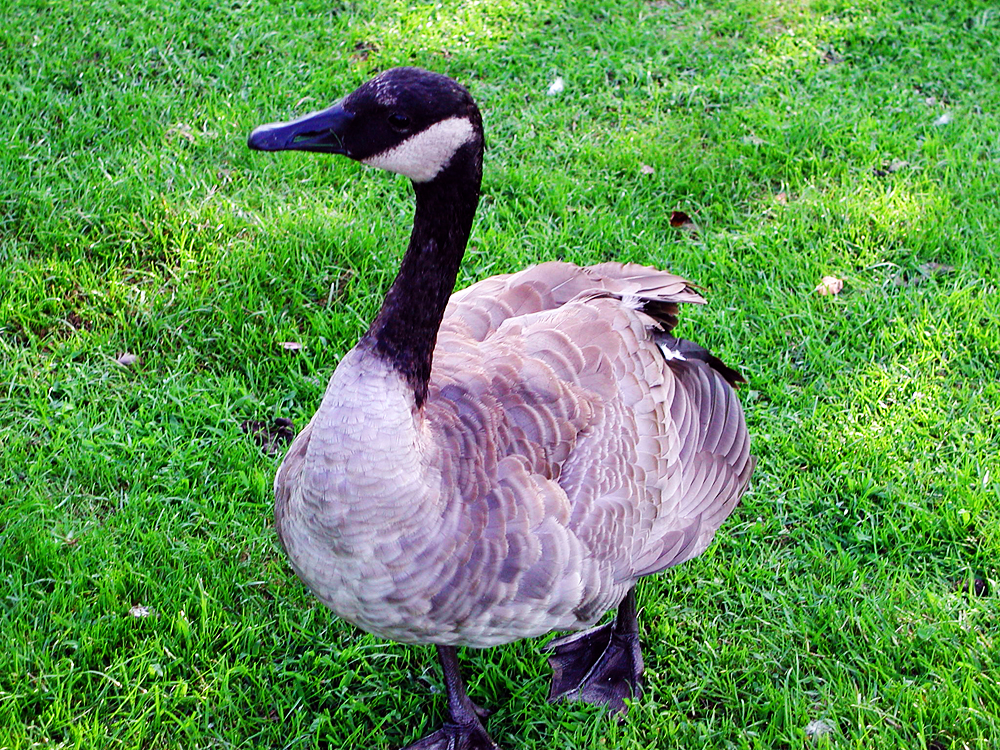 **** Please note- I know this is a Canadian Goose- but I liked the picture and didn't like any of my duck pictures.
All of us have affirmations that we repeat, even though some of us don't realize we have them.
This week, the prompts for Mama Kat's Writing Workshop had several that were interesting to me, but I decided in the end to go with "2.) 'I need all the help I can get and if repeating something healthy and inspiring to myself several times a day helps, then I'm going to do it!' – What affirmation makes you feel better? WELL THINK OF ONE."
Ever since I entered the world of full-time employment, I have had to adopt this one phrase and over the years it has been repeated many many times.  That affirmation is…
"Like water off a duck's back."
A wise older friend advised me with it when I was an assistant to a catering manager at a local resort.  I had little, I mean no say in how things were done.  My ideas were all brushed off and permanently dismissed.  When I would go talk to my director, he would say, "Your time will come, in the mean time just let it go.  Think of it as water off a duck's back.
I continued to do my job and continued to share my ideas.  I continued to be rejected and finally I got a new job with a promotion.
My next job welcomed my ideas and way of thinking.  Finally many of my suggestions were implemented.
Then I got another job.  My affirmation quickly returned.  I found out that someone who reported to me and worked part-time was making more than I was.  I approached my general manager and was told that of course she was making more than me.  He said, and I quote, "She's married and has kids, so she needs to make more."  I guess that my singleness and childlessness made me worth less.
"Like water off a duck's back."  I stuck it out and continued to do a great job until I was offered a new and much better job.  A job that was thrilled that I wasn't married and could travel and spend several weeks on the road at a time.
I still repeat my saying to myself any time that life gives me a challenge that I can't control.  There simply are times when you just have to go with it and not let it affect you.  Times when you must have confidence that "this too shall pass."  (Another great affirmation).
I feel that if I do all that I can and roll with the punches of life, like water off a duck's back, then I'll be able to come up smiling.  Smiling and having grown from my challenges.
What is your affirmation when times are tough for you?