Last week I mentioned that I needed to build a list of favorite family meals that are easy and quick to make.  Then I need to take that list to the store and always have the ingredients on hand.  With both me and Scott working full time, more often than not we default to the frozen foods purchased at Costco.  (Don't get me wrong, I won't stop buying the frozen stuff, I just want to eat it less often).
Oh, you are wondering what frozen stuff we enjoy?  Well, there are the Hawaiian rice bowls, the chicken taquitos, the beef burritos, the chicken potstickers and occasionally the Rhodes sweet rolls.  We eliminated the chicken pot pies from the list when we noticed that 1 has 650 calories. YIKES!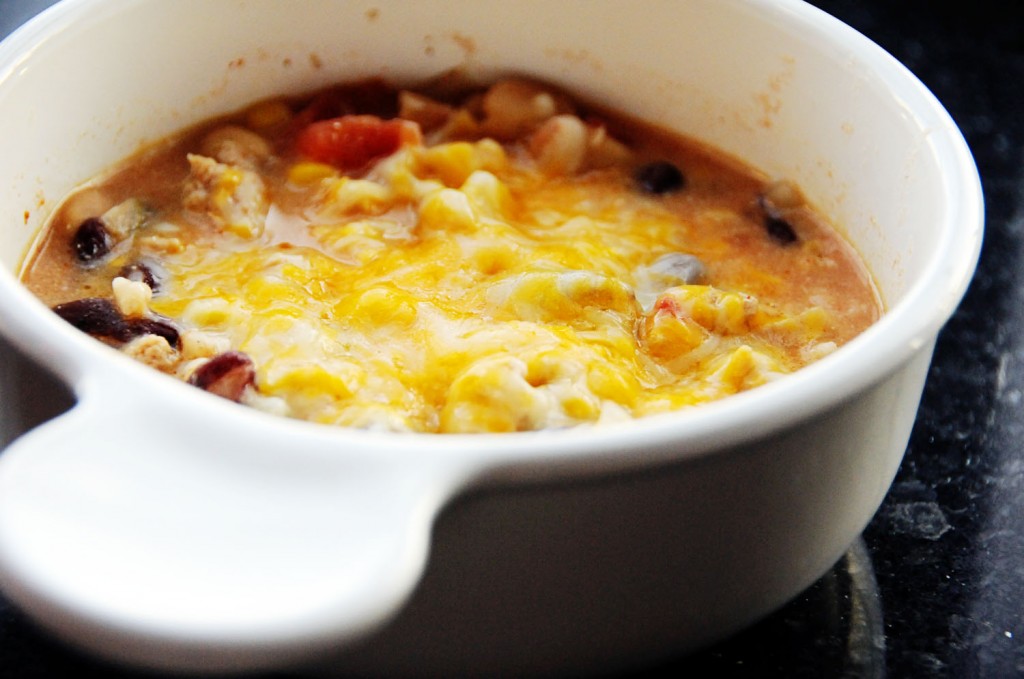 Meal number two – Turkey Chili
It's easy, fast and because it has ground turkey, it is a little bit better for you.  But a warning, ground turkey is a little softer than ground beef.  The texture kind of bothers Scott.
1 lb ground turkey
1 onion – chopped
4 cups chicken broth
1 can kidney beans
1 can great northern beans
1 can of corn
1 can diced tomatoes
3 Tbsp sour cream
Brown the meat and saute the onions.  Then add everything but the sour cream.  Simmer for a while – until it is hot and you are ready to eat.
Top with cheese and you are good to go.