This week's photo was taken by my husband.
Last week was Scott's birthday.  Neither one of us were real excited about our birthdays this year – maybe it has to do with getting old and trying to watch our pennies a little closer.  But, we just didn't want to make a big deal about them.  Scott's friend, Mark, had made plans to head to the Sand Dunes for a few days while his wife was at a conference.  Mark has a trailer that could sleep 5 people and the two of them are always up for an outing in the dunes.  This sounded like the perfect way for Scott to spend his birthday.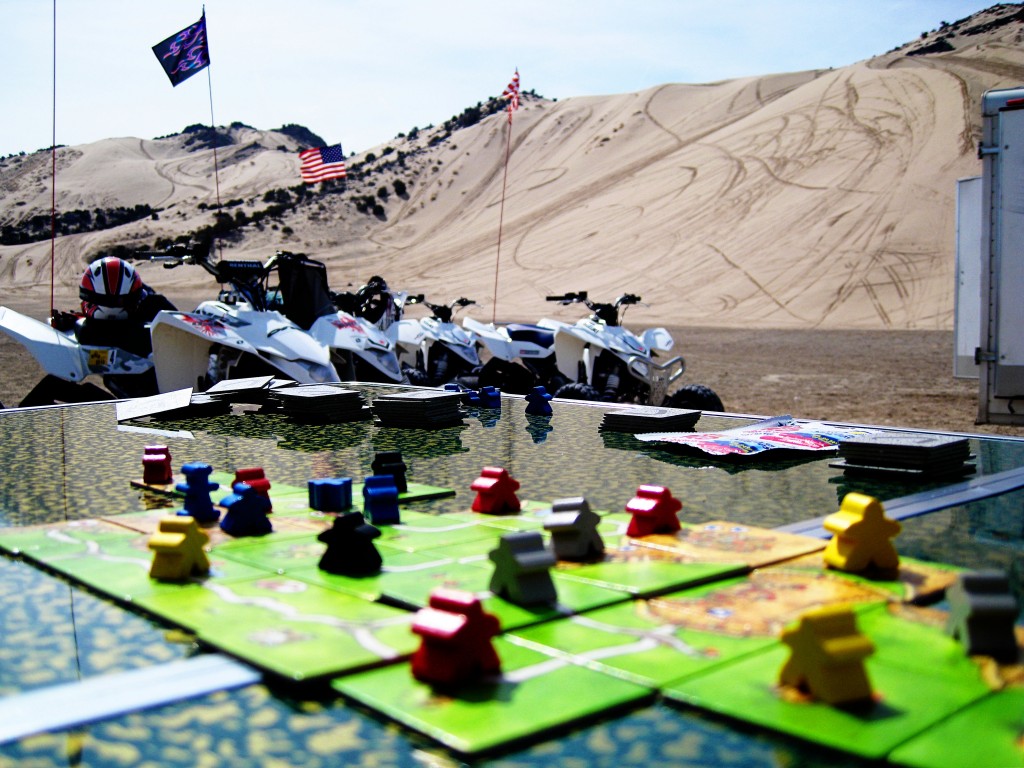 So, the group left straight from work and took Friday off.  Thursday night they did a night ride and then played Carcassonne into the wee hours of the night.  Apparently the game was so much fun they played until the generator kicked off at about two.  Then they finished the game by the light of a flashlight.
If you haven't played the game of Carcassonne, I highly recommend it.  It is more fun than Settlers (or so I've been told).  It is a relatively quick game – an hour and a half if 6 people are playing.  The whole game is only around $60 (but Amazon is currently out of them).  The big box (for $60) includes all of the expansions.  We haven't started playing with ALL of the expansions yet, and we've been playing at least once a week since Christmas.  Scott and I will play it many nights after the girls have gone to bed.  Or we'll let them watch a show and we'll play.  Or they'll play with us.  Ivy is not good at it but Jade is starting to get it.  If you are color blind the game is much harder to play – just a quick fyi.
Back to the guys and the dunes.  They enjoyed the game so much in the evening that they got the table out and played another game during their lunch break.   The silly guys thought they might be able to beat Scott – but alas, even with ganging up on him, they couldn't do it.
What a beautiful place to spend your birthday playing a game you enjoy and riding around in the warm spring sun.
Well – that's my photo story and my husband's best shot.  Swing by Cecily and Lolli's for more…
Hosted by Cecily