This is my first week participating in Cecily's Photo Story Friday, but since I have been enjoying doing Lolli's Give Me Your Best Shot (off and on) for a while, I thought I'd join in.
Ivy decided that she really wanted to start taking gymnastics (along with dance).  Fortunately there was an opening during Jade's class and we were able to get her in.  This Tuesday was her first day and it was hilarious.  Oh wait, did I just type that in a public forum?  Oops.  Well, it was.  Any time she got a chance to pose or wave, she took it.  The other mom's were laughing and commenting.  What can I say, she's happy in front of a camera.
 The coach said she did really well.  I guess "well" is all based on expectations.  Since Jade started gymnastics a year earlier than Ivy and started doing somersaults two years before Ivy could, we get caught in the comparing one's strengths to the other's weaknesses.  (Something for us to work on- because we're still working towards perfection).
A delightful smile and a wave.   Followed by an upside down grin.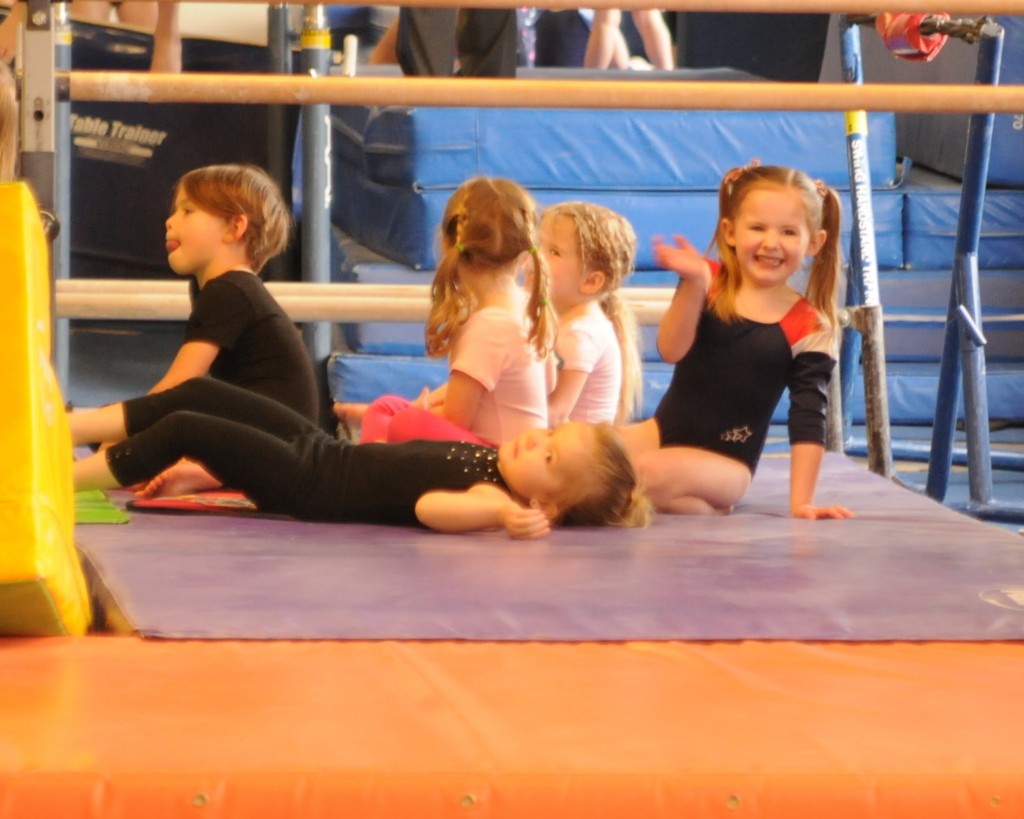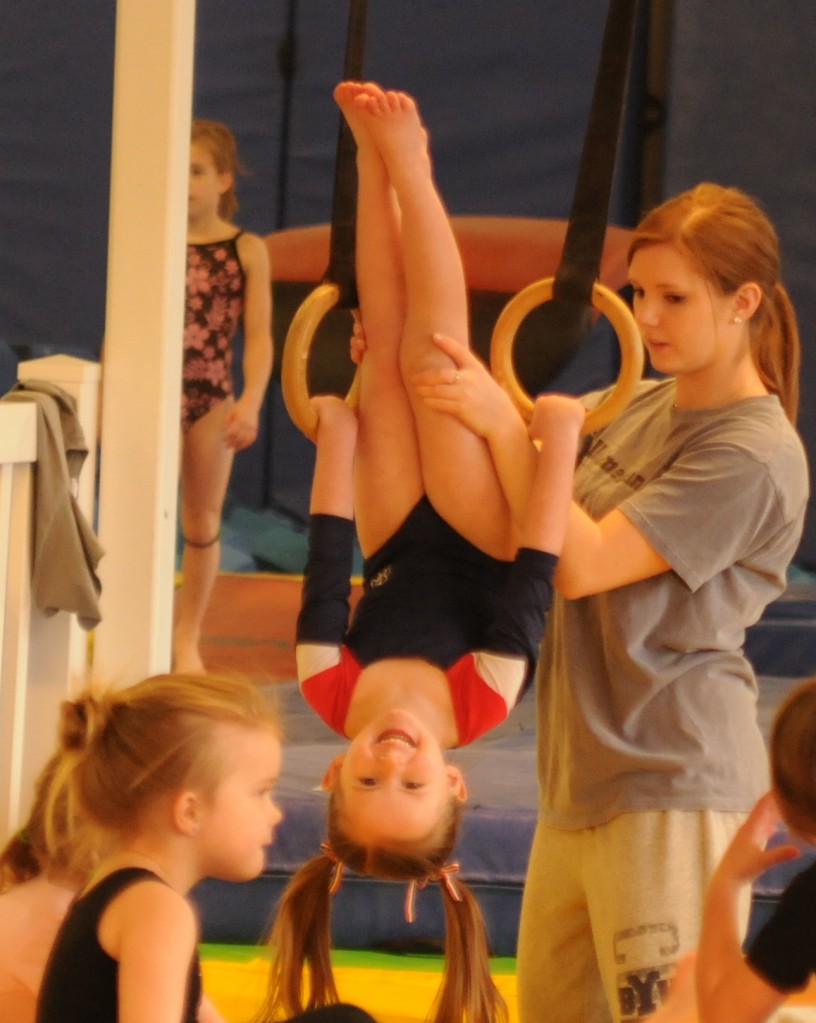 A funny little smirk from a funny little girl. With a climbing finale for her first day at gymnastics.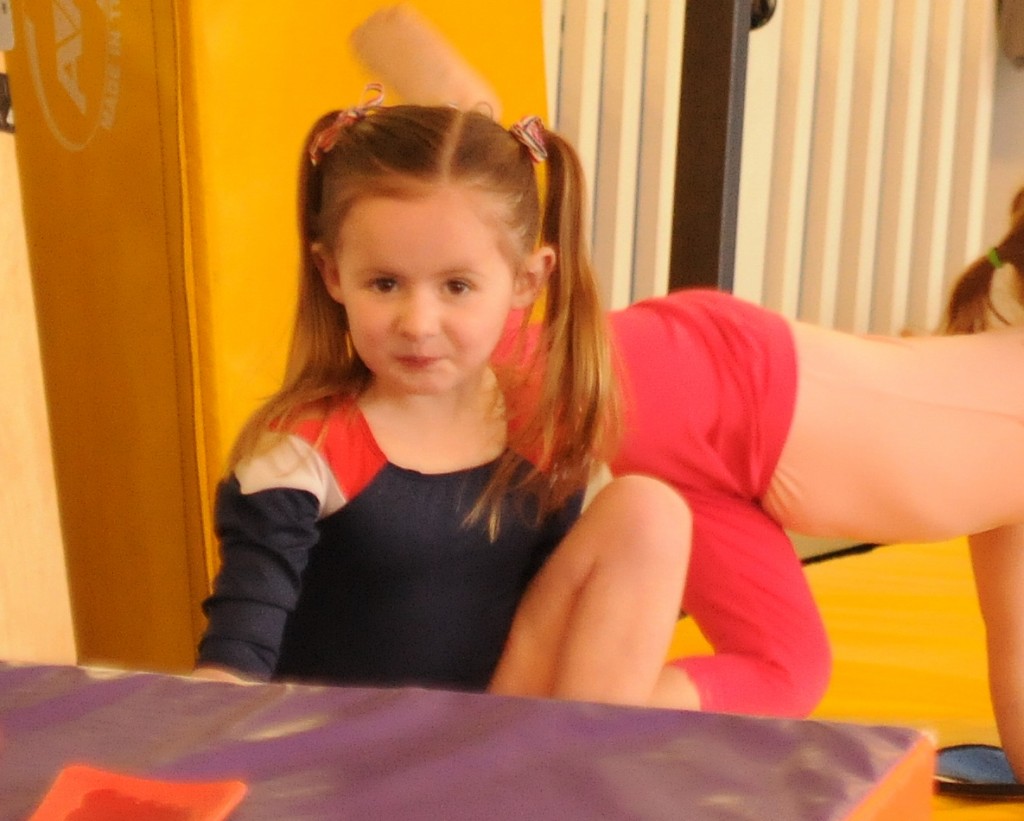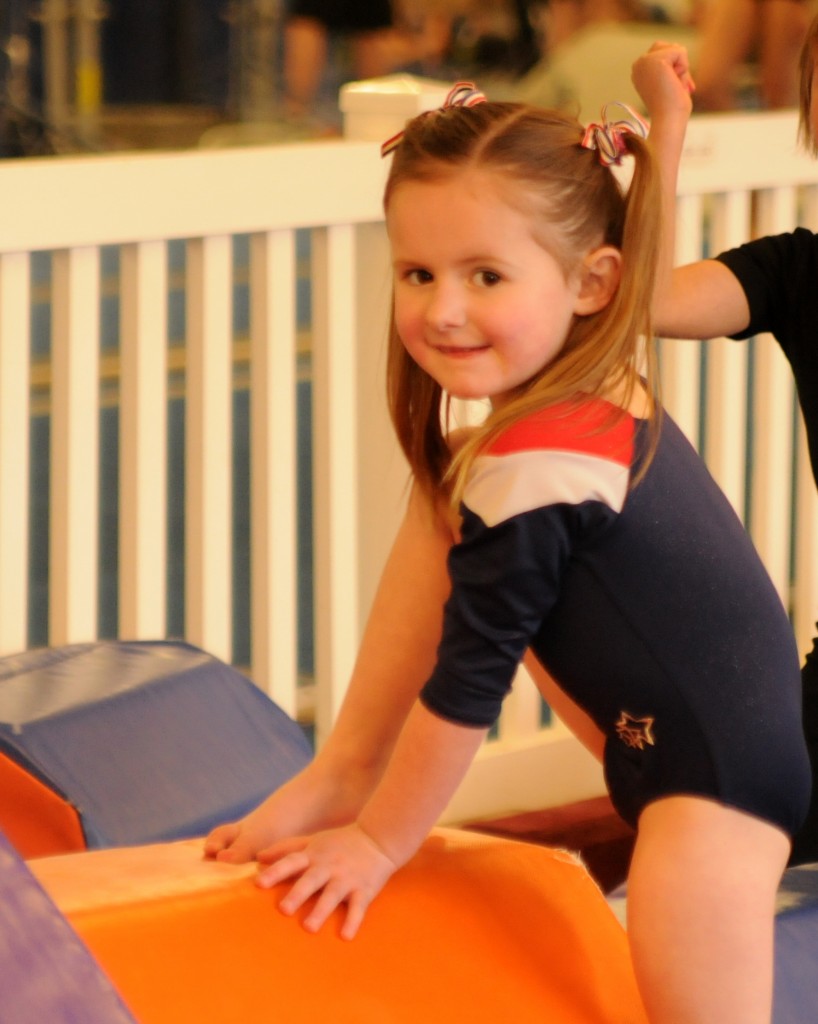 I'm having problems with Lolli's link working so just click here.